Welcome to the WHS Archive. To search these archives, please use the search box on the upper right-hand corner of this page.

SEARCH TIPS:

1. To fine-tune your searches, click the ellipsis (three dots) to the right of the search box, and choose "Keyword," "Boolean," or "Exact match" from the drop-down menu. You can also also choose among four record types: "Item," "File," "Collection," and "Exhibit." If "File" is checked, the search will include PDFs stored in the archive. 

2. For a "Keyword" search (the default), the search engine returns every result containing ANY of your search terms, even if you try to specify an exact phrase with quotation marks. For this reason, it's usually best to restrict keyword searches to one word at a time.

3. A "Boolean" search allows you to combine search terms using words such as AND, NOT and OR to produce more relevant results. For example, a Boolean search of "reverend AND Huntington" would limit the search to results that contain both words.

4. An "Exact match" search allows you to search for an exact sequence of words. Do not use quotation marks.

5. To download a photograph from search results, simply click on the photograph.

6. For "File" search results (ending in .pdf), the search terms are not highlighted in the built-in PDF reader. However, within the PDF reader, you can click the magnifying glass to search for keywords. A tutorial on searching our PDF files can be found at this YouTube link.

Good luck with your search!
Featured Item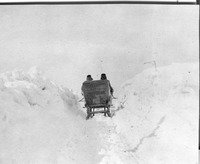 Unlabeled glossy black and white photograph. This is a picture found in the Papers on the History of Worthington, Roads and Transportation Chapter. …
Featured Collection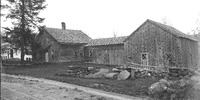 Photographs taken between 1882 and 1907 by the Howes brothers of Ashfield. These pictures are very high resolution monochrome photographs recorded on…
Recently Added Items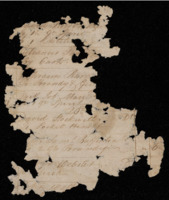 1794 day book recording transactions for a Worthington general store. Digital files include a full-size 1.88 GB PDF of the entire book (file name…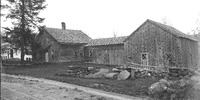 Black and white photograph of the home of Charles Thayer (b. September 2nd, 1858). Charles' grandmother, Harriet Thayer (b. 1798, d. 1838), moved to…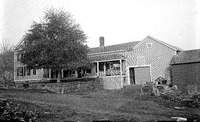 Black and white photograph of the home of George Thrasher (b. June 28th, 1855) and Hattie Lyman (b. November 12th, 1862, Lee). On the day George was…